Classic Business & Formal Tailored Suits
Collection of classic bespoke tailored business/ formal suits in a variation of model and styles for men. Ranging from classic super 100's worsteds up to sartorial couture.
Suits are all made to client wishes with a full, semi canvas construction or unlined.

2-piece suits from € 600,- / 3-piece from € 800,-.
Jackets / Blazers from € 400,-
Trouser / Waistcoat from € 200,-
Close a deal, just by walking in
Okay, perhaps we're exaggerating. Still, we believe a proper suit can make a difference in business. Feeling confident in a suit that is both durable and comfortable.
Bespoke vs Fashion
Being 'permanently fashionable' starts by being accountable to a personal set of physical trademarks and not to the random served-up fashion flashes.
Proportion and color
Dressing well pivots on 2 pillars, proportion and colour. The trick is to get the right personalised instruction.

Portfolio
The galleries below show a selection of handcrafted, one-of-a-kind garments, custom tailored to the needs and desires of our clients. All pieces in the galleries are suits - jackets for actual clients. When you click the thumb you can view the complete project.
3-Piece Suit Unlined Jacket Chequers Mid Grey With Chalk Boucle Stripe 3:4 inch Super 100's Wool Woollen Spun 340gm Holland & Sherry 12.jpg
Dark Blue Flannel Jacket 2 Buttons Zegna
Jacket Full Canvas Crease Free Travelling Crispaire light grey/light pearl chalk stripe 3/4 inch Holland & Sherry
Super 140s Light Blue Birdseye Suit 2-Piece Bespoke Royal Mile Holland&Sherry
Windowpane plaid burnt orange suit Sherry Kash Holland Sherry
Super 120s Herringbone Grey Work Suit Hudderlsfield Worsted Chelsea
Bespoke Suit For Work Charcoal Slate Blue Pin Stripe Intercity Holland & Sherry
Charcoal Birdseye Classic Suit For Work Business Crease Free
Bespoke birdseye summer suit with extra pair of trousers petrol lining 280 grm
Bespoke Suit For Work Dark Grey Herringbone Worsted Wool Cashmere
Navy Solid Worsted Wool Classic Suit For Work
Spalla Camicia Shirring 2-Piece Suit Jacket Italian Shoulder Flannel Dark Grey WIndowpane Twill
Birdseye Grey Blue Suit Brown Buttons Super 120s Wool Dutch Design
Charcoal Herringbone Bespoke Suit Classic Work Suit 2 Button Holland&Sherry
Midnight Blue Herringbone Bespoke Suit Classic Work Suit 2 Button Holland&Sherry
Plain Weave Blue Italian Work Business Suit Peak Lapel Full Canvas
Blue Pinhead 3 Piece Suit Koi Carp Accents With Waistcoat Full Canvas
Piacenza 1733 Alashan Cashmere Silk Suit Herringbone 190/200grm
Bespoke Hand Made 1 Button Modern Blue Suit With Shawl Collar Welted Pockets And Double Breasted Waistcoat
Navy Blue Modern Classic Herringbone Suit 2 Button Notch Lapel Slanted Pockets
2 Button Bespoke Suit Navy Sharkskin 340gr 11oz Worsted Wool Classic Heavy Weight
Teal blue suit fresco - gray twist solid waistcoat 120's italian suiting
Travel Suit Crease Free Charcoal All-Round Holland&Sherry Crispaire
Dark Grey Solid Flannel 3 Piece Suit Supreme Victory Holland & Sherry
Plain weave 3-piece suit jacket trouser waistcoat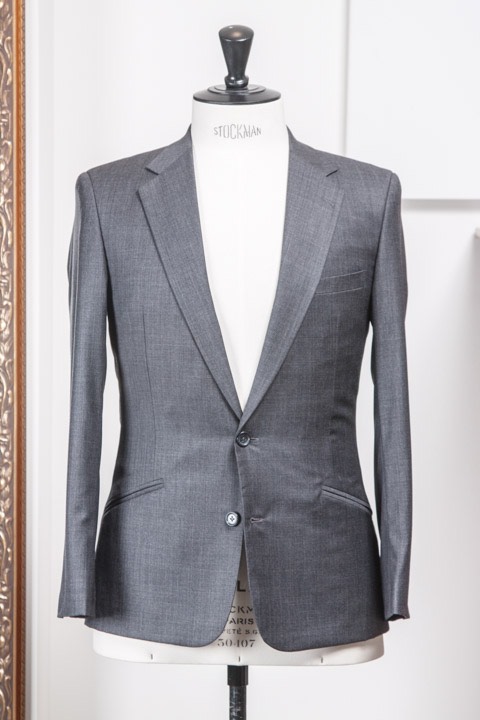 Super 120s Wool Sharkskin Twill Light Weight Work Suit Huddersfield Worsteds
3-piece Herringbone blue suit combination Italian styled
Napolitan blue suit & Birdseye grey vest

Forest green barathea solid bespoke suit Dutch design made in Holland
Mohair Travel Suit Crease Free Blue Bespoke Suit 2-button Jacket Peak Lapel Holland & Sherry
Nehru Mao Collar Jacket Suit Crispaire Red Solid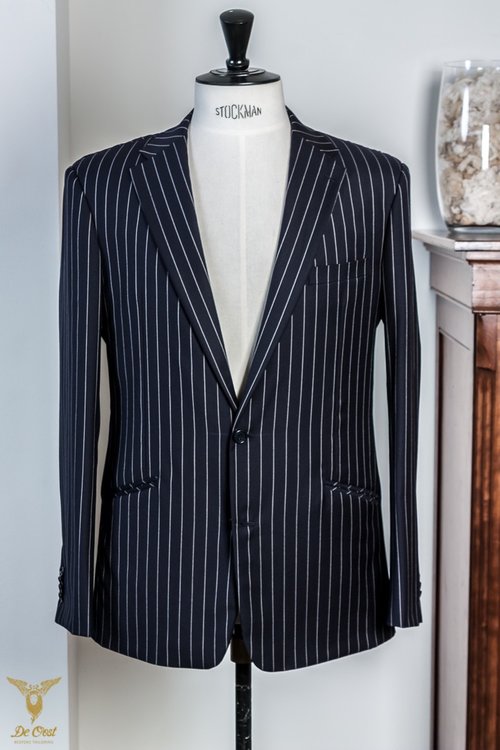 Navy Chalk StripeSuit Lightweight Super 120's Huddersfield Worsted
Birdseye light grey vintage suit Smith Woollens

Royal Blue Suit 3-piece with Gingham waistcoat gilet vest full-canvas
Midnight blue suit with 8 cm wide peaked lapels and slanted pockets
Dark Forest Green super 100's suit Gabardine