Suits - Jackets for Weddings & New Formal styles.
Suits, Jackets & Blazers for men with their own style and expression. All tailored with the finest British and Italian fabrics.
For formal, smart, hunting and/or equestrian occassions. All suits, jackets, waistcoats you see are actual pieces for individual clients. Tailor made following the bespoke traditions. What could we tailor for you?

2-piece suits from € 600,- / 3-piece from € 800,-.
Jackets / Blazers from € 400,-
Trouser / Waistcoat from € 200,-
Dandy's welcome
Do you wear a suit/ (sports) jacket because you have to, or because you choose to? Our lifestyle clients usually are men with strong opinions. Men who aspire to create their own success. Have their own style and specific needs and wants. Create your own path instead of following the common trail.
Want to bring your own design? Of course!
Do you want your suit, jacket, or shirts to reflect your personal style and values? Create your own. Have it tailored. Our lifestyle clients are constantly experimenting with colour and design to create new possibilities to express themselves.
3 Piece Flannel Classic Wedding Suit Modern Style Holland&Sherry Cerruti Knitwear Waistcoat
Wedding Suit 3-Piece Checked Orange Blue Jacket Business Casual
Equestrian Suit 3-Piece Four Plus Trousers Highland Tweed
Bespoke summer suit wool cashmere bright blue mock glen
Sand white pinstripe bespoke summer suit with extra trousers
Bespoke travelers suit crease free hazel solid
Baby Blue Mohair Heavy Weight Modern Suit Vintage Accents
Corduroy Fine Dark Forrest Green Unlined Sports Jacket Patch Pockets
Hand Woven Harris Tweed Unlined Outer Hebrides 3 Button Jacket Patch Pockets
Light Grey Wool Herringbone Flanel 3 Piece Suit Men
Bespoke traveling suit crease free navy shadow block plaid Dutch design
Hunters Outfit Golf Tweed Suit 3 Piece FourPlus Trousers
Dark Tan Glen Plaid Check Summer Suit Large Posture
Dark Grey Multi Stripe Gentlemens Suit Large Posture
Summer Wedding Suit 2018 Linen Wool Silk Bohemian 1 Button Italian
Birdseye Worsted Suit 9oz 11oz 2 Button Brown Buttons John Cooper Vintage Holland&Sherry
Blazer Sports Jacket Half Lined Tailored Linen Wool Silk Piacenza 1733 Cartagena
Jacket Summer half lined Bamboo Hopsack Tan Hand Tailored Huddersfield Worsteds
Jacket Italian Tailor Made Half Lined Bamboo Blue with Rust overcheck Huddersfield Worsted
Double Breasted Suit Jacket Herringbone With Vintage Trousers
Janker Jacket Equestrian Suit Tailored stand up collar Velours collar piping red Fresco Huddersfield Worsteds 280 gr
black bamboo summer jacket unlined unstructured Hardy Minnis
We can tailor any model, cut and style of suit, jacket and blazer you prefer. These are models we and our clients like. Please click to see more samples and design ideas.
You can bring your own designs, visuals and/or existing pieces as input as well.
Unlined Batik Jacket Nehru Collar Hand Tailored Napolitano Sartorial Techniques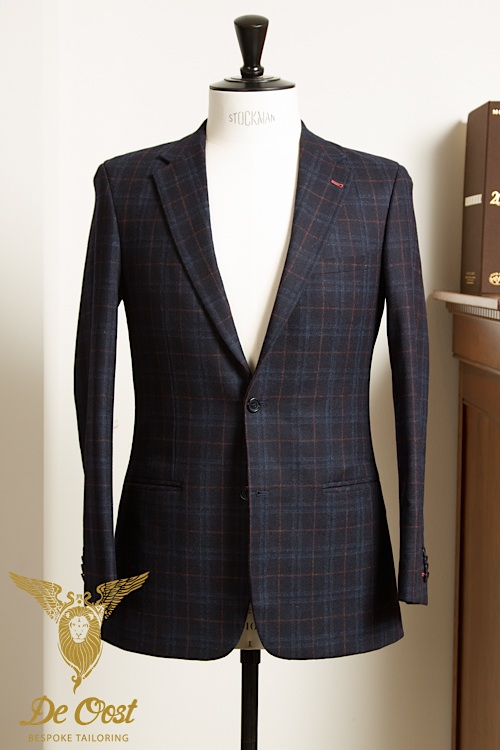 Jacket 2-button Wool Cashmere Navy Windowpane Plaid Rust Decoration Holland Sherry
Alpaca Wool Silk Suit 3-Piece Midnight Check Jacket & Blue Waistcoat
Blazer Jacket Navy Blue Hopsack Double Breasted 4 buttons patch pockets
Blazer Jacket men 2-button Fawn Tartan Plaid Tobacco Heavy Weight Vintage Wool
Whipcord Suit Jacket Notch Lapel Straight Pockets

3-piece suit bespoke English Mohair Black Spot Floating Canvas
Suit Jacket 3-button Dark Indigo blue Classic 1960's style bespoke
Wedding Suit Tailored 3-piece blue sharkskin with Vanilla Cream Waistcoat Vest
Blue three piece classic worsted flannel suit with notched lapels
3-piece Tweed suit for hunting, coursing, equestrian and other country sports Fern Twill
Bespoke British Country Jacket Brown Herringbone Red Windowpane H&S
1-button Suit Jacket Light Grey Peak Lapel Slanted Pockets Holland & Sherry
Wedding Suit Black Herringbone & Puppytooth Waistcoat with Fishtail Trousers
Green Whipcord Suit Jacket Classic British Dakota Plains H&S Full Canvas
Bespoke Blazer Jacket Wool Cashmere Blue Brown Mock Glen Plaid
Equestrian Tailored Tweed Blazer Jacket Kingfisher Blue Windowpane Grouse Moor
Unlined Jacket Kid Mohair Summer Wedding