Birdseye (Bird's Eye or Birds-Eye) is an allover woven suiting made from a small geometric pattern with a dot suggesting a bird's eye. The fancy-solid suiting fabric is a favorite of bespoke tailors and their more stylish patrons.

It is a formal worsted, occasionally enlivened by ton-sur-ton checks, more adapted to complete suits. It is not dissimilar to sharkskin, but with the difference of being lighter, which makes it a good choice for spring or autumn, but it can also be worn in winter. Others say that due to the light weight and absorbing texture, it is actually a great summer suiting fabric. In spite of a discreet colour palette, the rigorous aspect, serious and orderly, makes birdseye a demanding textile, more suitable for professional situations, whilst sharkskin and its variations simply segue between different occasions.
A sample of a blue and grey birds eye weave most commonly used for suits.
The Technique
Birdseye fabric is a fabric woven with a pattern of small diamonds, each having a dot in the center. Genuine birdseye weave foresees that the warp and the weft alternate two light and two dark yarns which cross each other to form a grid filled with little round dots. The intention is to suggest the look of partridge eyes.

A fun fact is that birdseye is also called "diaper cloth" and it is used for that purpose. When you search for birdseye fabric, it is possible you end up in the section of all kinds of websites that offer organic unbleached birdseye cotton 'eco-friendly' diaper cloths.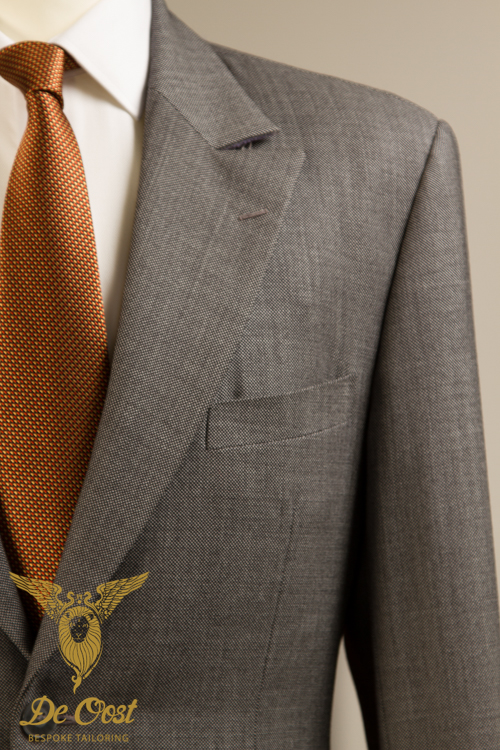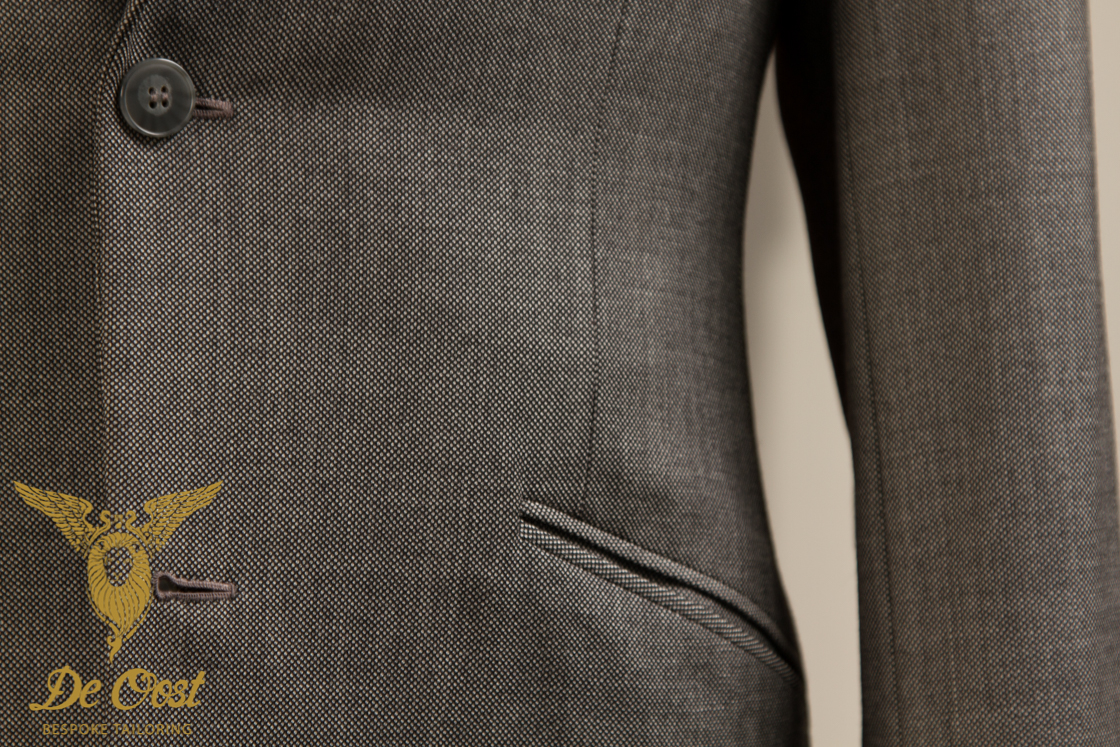 Grey Birdseye suit for men with notch lapels and slanted pockets.
Anthracite Grey Birdseye Jacket with Contrasting Buttons.
The Effect
Look closely, in the pictures underneath this text, and you'll see that the suit is made up of two colors, a dark blue base covered with lighter blue birdseye circles. The two begin to blend visually as you step back, but the pattern gives the suit a depth that a typical solid will never achieve.
Ladies blue Birdseye blazer with peak lapels and slanted pockets.