The Houndstooth fabric, also known as Houndstooth Check or Puppytooth, is a medium-size check pattern with jagged edges, which resembles the teeth of a dog. Houndstooth pattern is made out of wool and tweed fabrics and is often characterized by its abstract black and white pattern. It is commonly used for coats and jackets but also very common in women's dresses and skirts.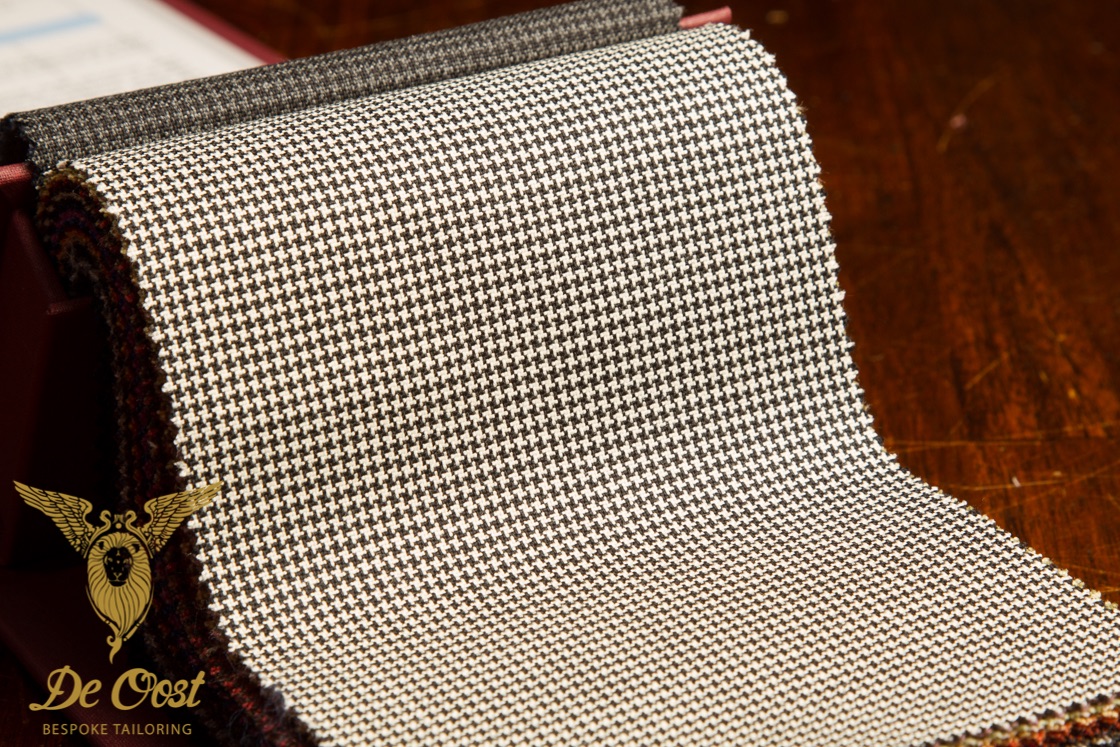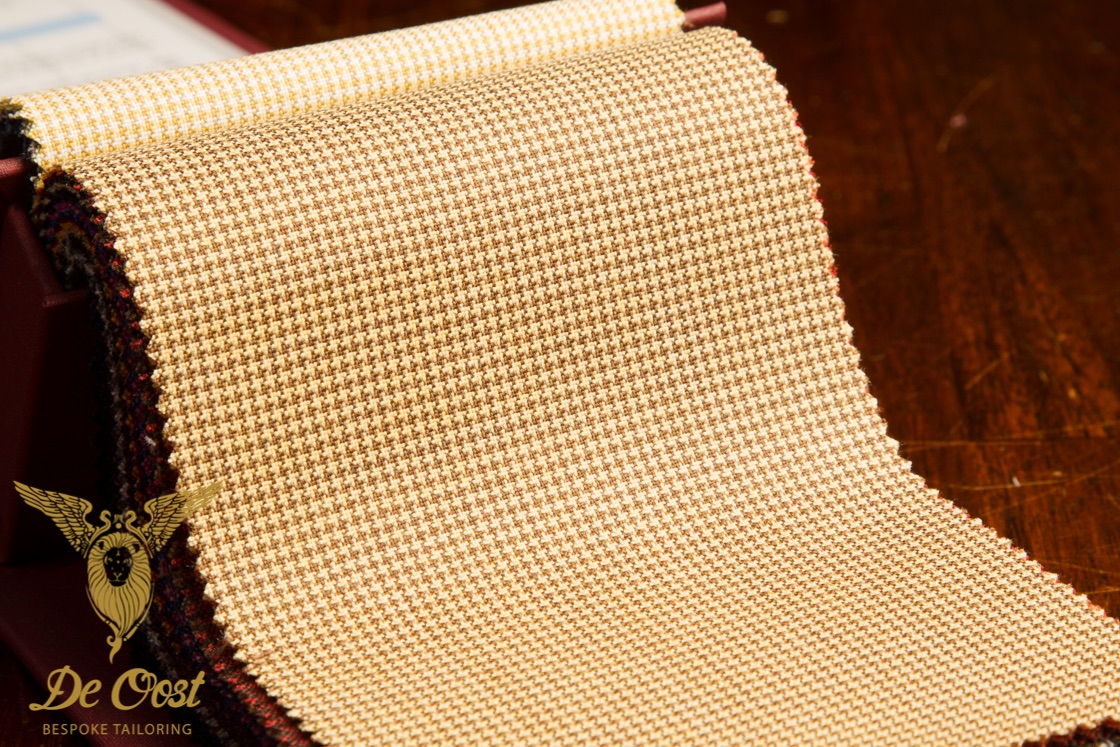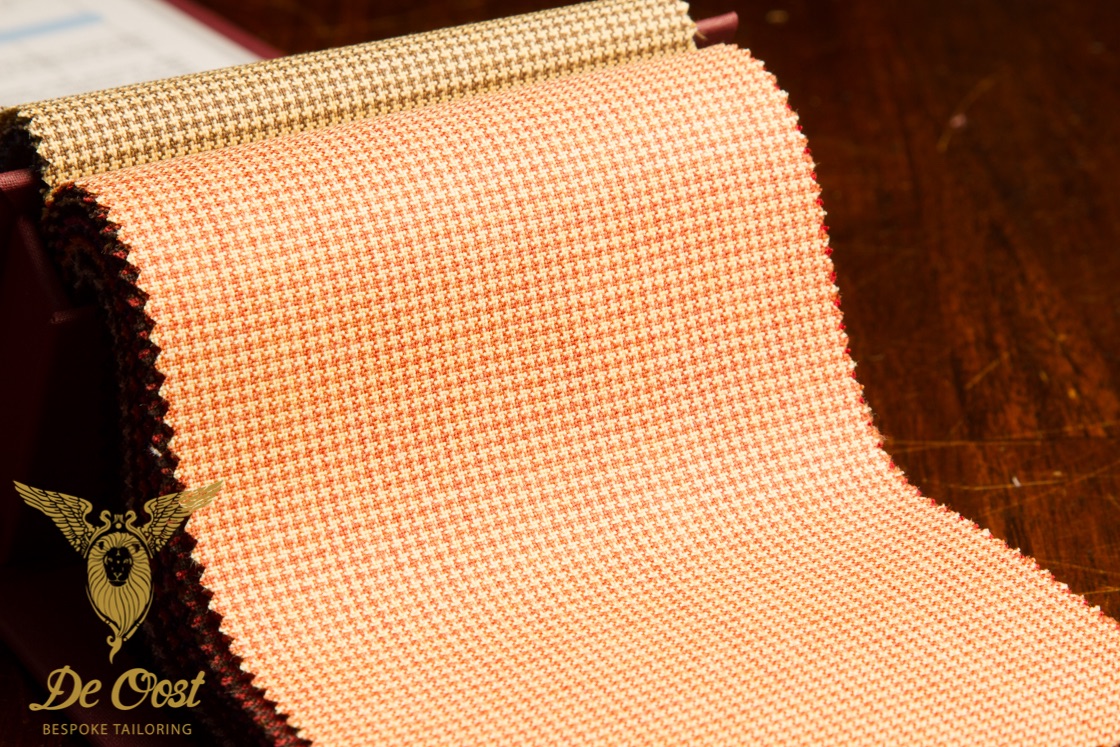 History
Houndstooth checks originated in woven wool cloth of the Scottish Lowlands, but are now used in many other materials. This pattern originated in Scotland in the 1800's, originally worn by Scottish shepherds. History tells us that the Houndstooth pattern played important role in Scottish past. Every clan in Scotland has their own tartan pattern. Wearing someone else's tartan without permission was more than a good cause for a brawl so to avoid getting themselves in such situations. Scots may began wearing Houndstooth pattern which did not belong to any clan.
During the 30's of the last century Houndstooth pattern was adopted by the upper classes as a symbol of wealth. Today this pattern is used in sport jackets and coats for casual occasions. Pair it with striped shirt and solid tie. In an early reference to houndstooth, De Pinna, a New York City–based men's and women's high-end clothier founded in 1885, included houndstooth checks along with gun club checks and Scotch plaids as part of its 1933 spring men's suits collection.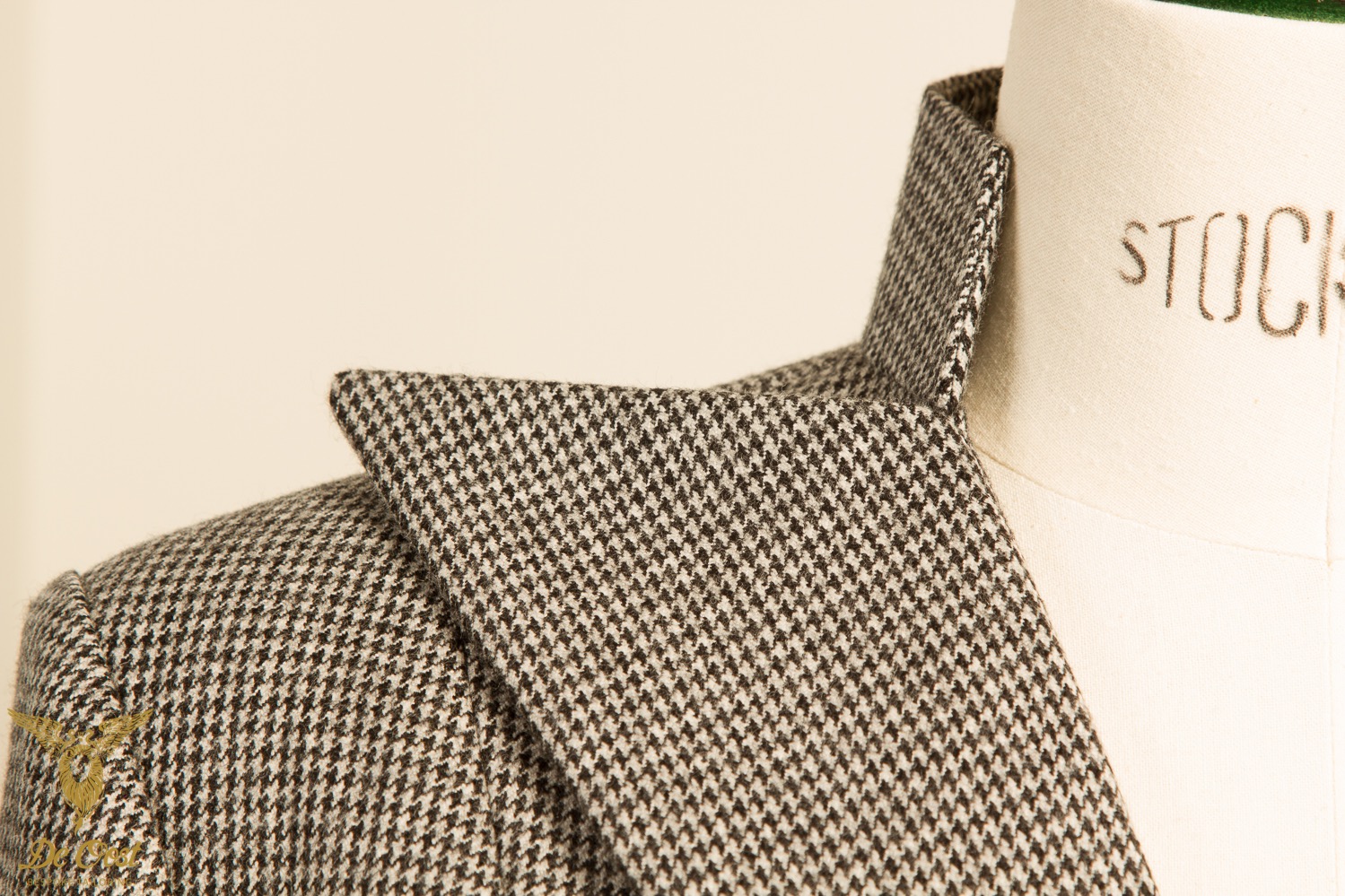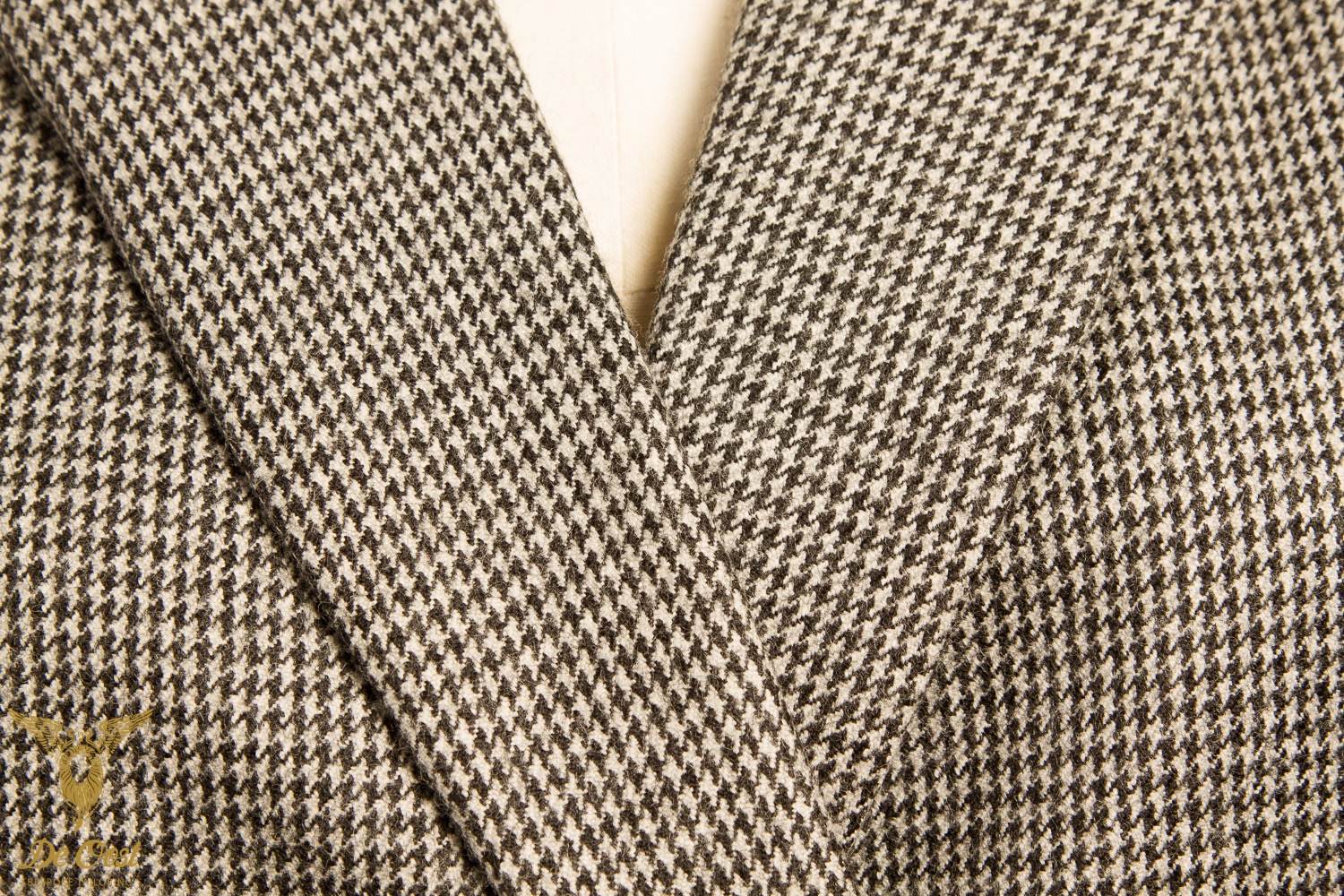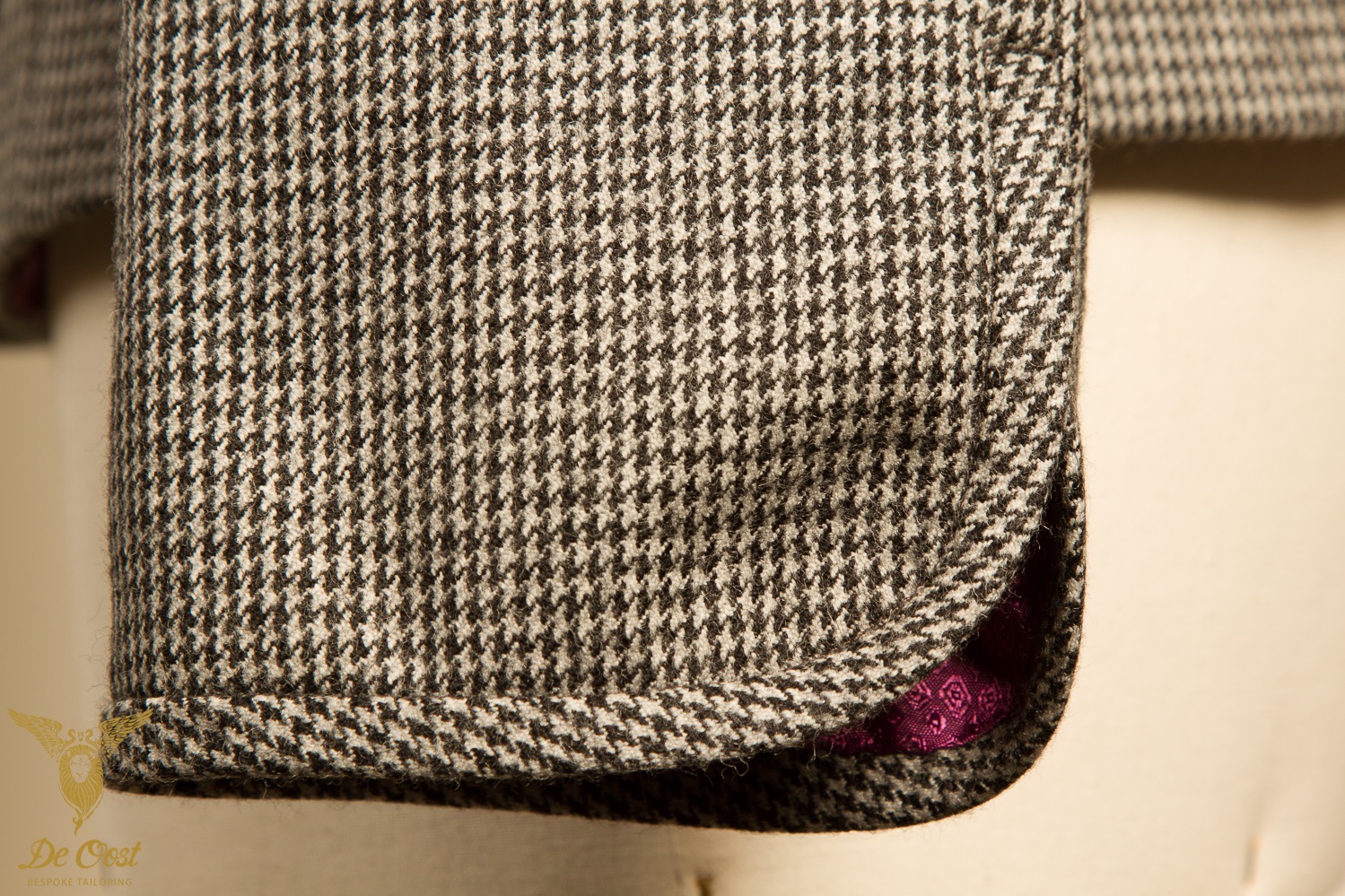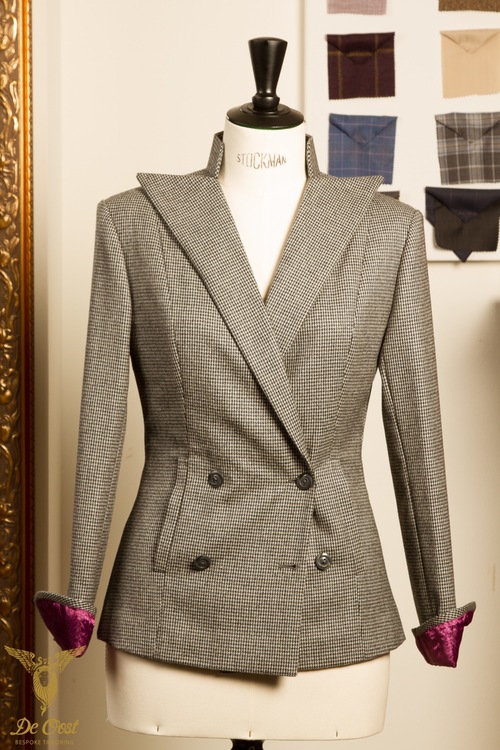 Bespoke Ladies double breasted houndstooth jacket with standing collar and notched lapels; with buttonless cuffs.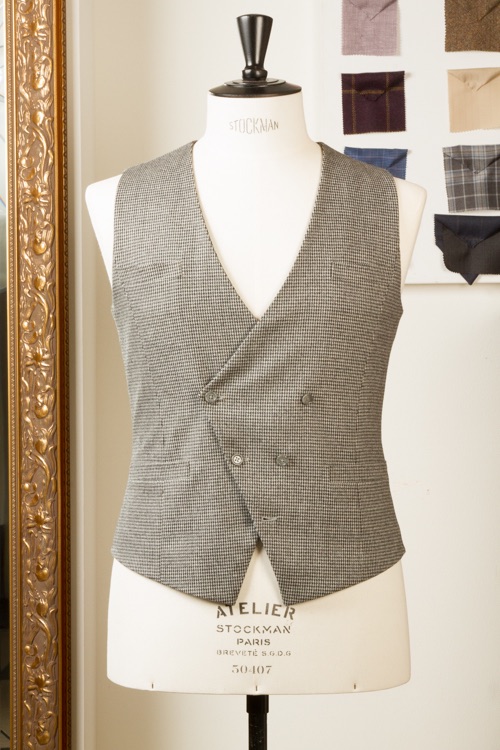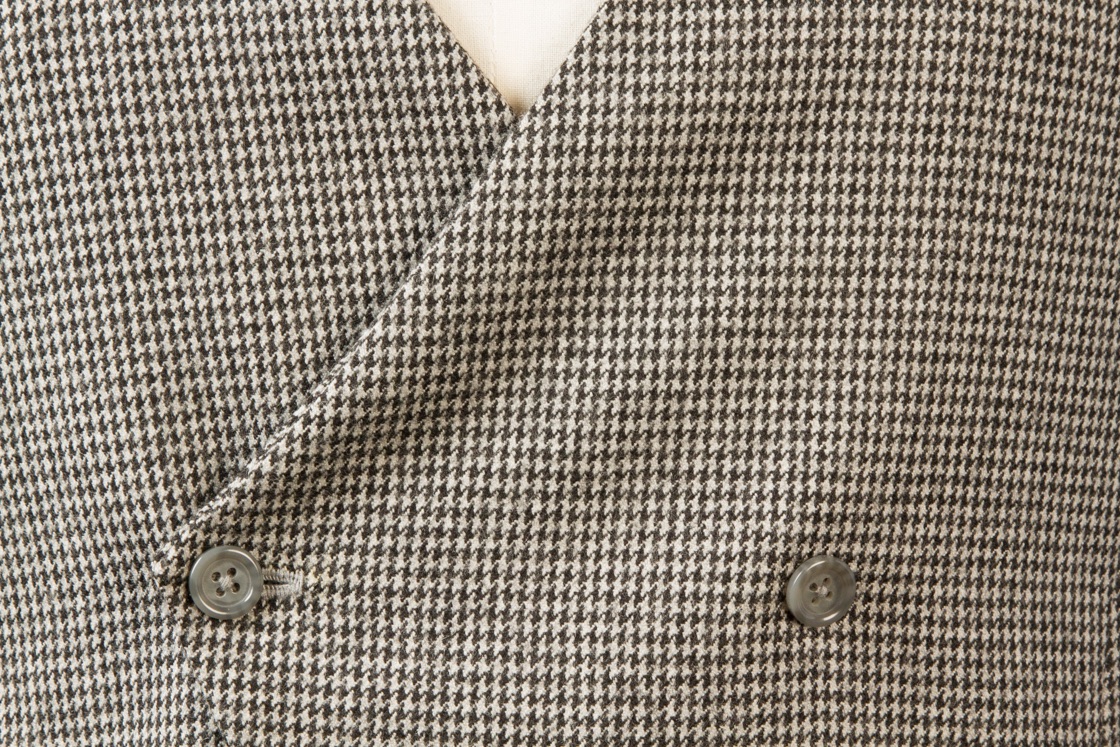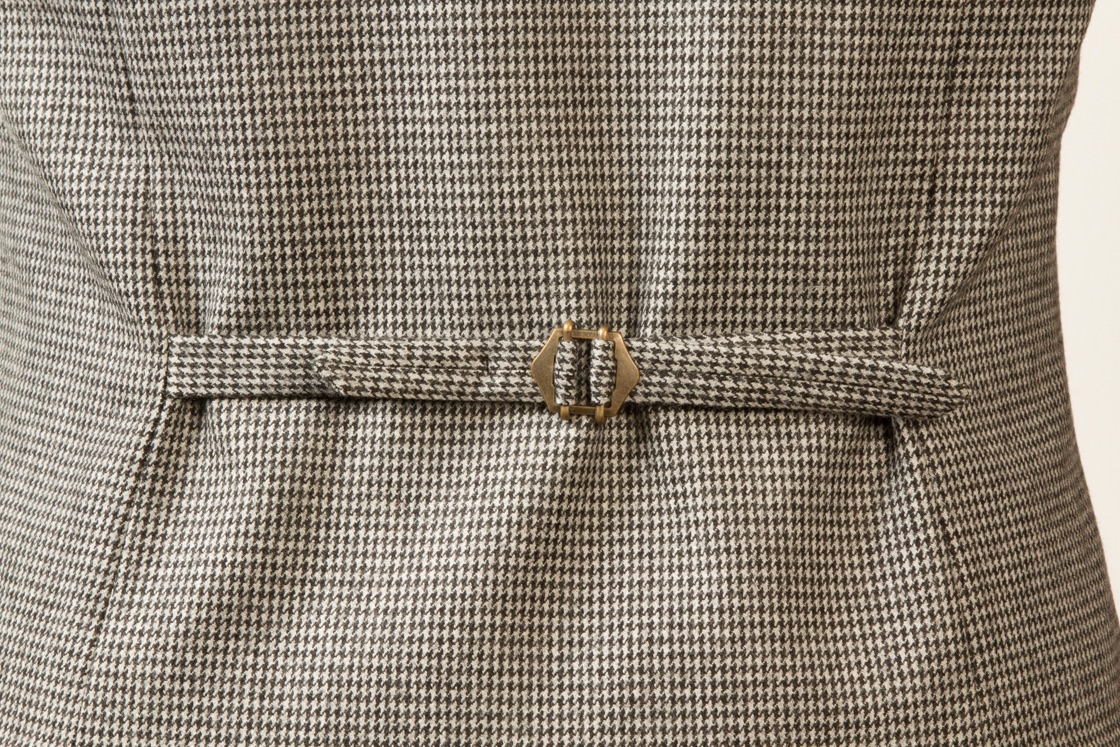 Asymmetric Double Breasted Waistcoat in Black and White /Grey Houndstooth fabric.
Technique
Houndstooth has a twill-weave effect that is achieved by intertwining four dark threads with four light threads (commonly black and white) to create a small checkered pattern that might be said to resemble the teeth of a dog. The traditional houndstooth check is made with alternating bands of four dark and four light threads in both warp and weft/filling woven in a simple 2:2 twill, two over and two under the warp, advancing one thread each pass.